Peter David Lorraine
July 11th, 1951 - December 27th, 2022
Our beloved Peter Lorraine died Tuesday, December 27, 2022 at age 71 from a heart attack. Peter was born in Rochester, New York to a large family and finished high school in Batavia NY near many cousins, aunts and uncles. He moved to California as a young adult and joined numerous family who migrated to northern and southern California. In the 1970's Peter attended Merritt Community College in Oakland CA while living near his mother and siblings. His brother Steve remembers singing Beatle songs with Peter in nearby Berkeley.
During the 1980's Peter settled in southern California near several siblings including Joe, Ted, Larry and Jess Lorraine. Some of them worked together and all had many good times laughing and teasing each other as the Lorraine's often did. Peter had a variety of careers including camera repair near Hollywood CA where he enjoyed meeting famous people. He had hoped to become a cameraman at Hollywood studios but after failing to break into the field, he moved on. He enjoyed theater and movies and getting others to join him in creating spontaneous skits, including his mother who he inherited his love of theater from.
Moving to Big Bear, CA in 1986 Peter enjoyed the rural setting in the hills east of Los Angeles. He was part of a Christian community for 19 years there. While doing maintenance for his church, he also taught Sunday school for children. After 2005 he went to California State University, San Bernadino CA to finish his BA degree. Peter was also an electronic technician repairing and rebuilding computers which he could explain in detail. In 2020 Peter accomplished his long-term goal of getting his Master's degree in Psychology at Azusa Pacific University, Azusa, CA. He had hoped to use his degree to work in children's services but unfortunately his health declined.
During the last 15 years Peter became a part of another Christian community in Riverside County CA. He was a gentle soul with a big heart and spent his last years doing volunteer work helping other men in transition. His pastor said Peter was loved by everyone.
Peter's living sisters and brothers include: Suzanne Cammilleri (Jim), Pat Herle (John), Mary Anne Lorraine, Steve Lorraine, Kay Lorraine (Kathy), Dennis Lorraine (Eleanor), Sam Lorraine (Donna) and Jess Lorraine (JacqA). Peter has many nieces and nephews, some of whom have fond memories of their fun uncle. There are also numerous cousins whom he reconnected to in recent years.
Peter was preceded in death by his parents, Joseph Cavanall Lorraine (Comenale) and Gertrude Louise Lorraine and his siblings: Joe Lorraine Jr (Liz), Ted Lorraine Sr., Larry Lorraine Sr. (Pam and first deceased wife Carol), his half siblings: Jim Lorraine, Ruby Brigance (Breck), Bob Lorraine, Dick Cahoon and Gretchen Tierson (Jake). He is also preceded by several nephews: Little Larry, Bruce and Chris Lorraine, Steve and Gregory Herle, niece Pam Burns and great niece, Laura Bonanno.
Rest in peace dear Peter and know you are loved and will be missed by many.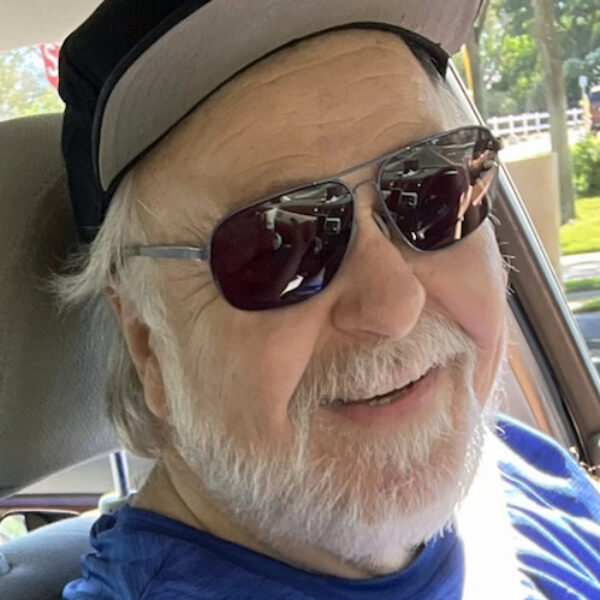 ---
Service Date: Saturday February 4th, 2023 12:00 pm through 3:00 pm
Memorial Service : House of Decision – Chapel

38356 Cherry Valley Blvd

Cherry Valley CA 92223

Service Details

memorial service with lunch to follow