How Do I Plan an Ash Scattering Ceremony?
Personalizing Your Loved One's Final Goodbye
Direct cremation is the simplest and least expensive way to put a loved one to rest. For many people, avoiding the fuss and hassle of funeral planning is another advantage of cremation. However, there can still be great power in creating a ritual for saying goodbye and gathering with loved ones to grieve.
Planning a simple but personalized ash scattering ceremony can be a meaningful alternative to a more traditional funeral, and it provides you and your family with an opportunity to say goodbye on your own terms.
Tips for Planning a Personalized Ash Scattering Ceremony
The first step of planning an ash scattering ceremony is to determine where and how the ashes will be dispersed. If your loved one did not leave any specific wishes about this, you might consider a location that was meaningful to them or something that matches their personality. If they loved boats and fishing, spreading the ashes at sea might be an obvious choice. If they had a specific sports team they loved, arranging to have their ashes spread at the stadium could be a touching tribute.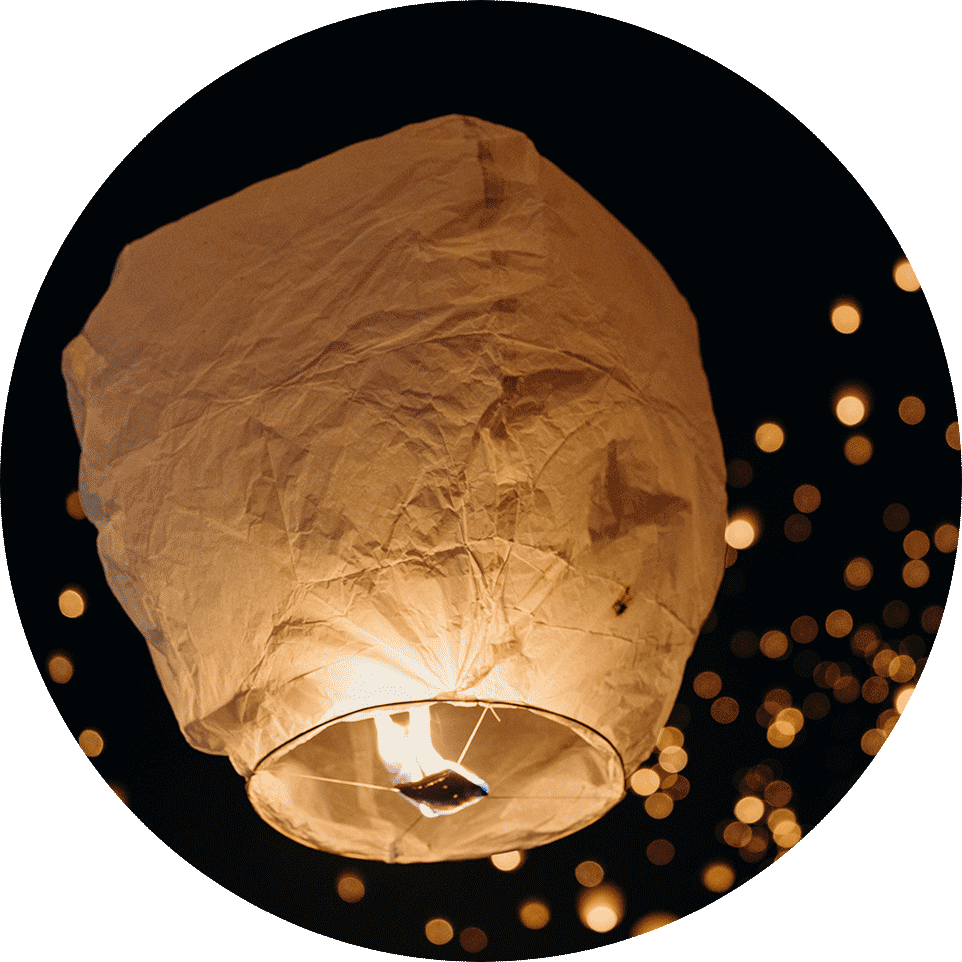 Once you have some idea of where you'd like to perform the event, you'll need to determine what, if any, permissions you need. You will need permission from the owner before scattering on any private property, including sports stadiums or amusement parks. You'll also need permission from the local authorities before scattering near any freshwater sources. If you're scattering on public land or in the ocean, no permits are required.
After you've chosen a location, you'll want to consider the event itself:
How many people will be in attendance? Is there ample space for all of them at the venue you've chosen?
Do you have a scattering tube or biodegradable urn ready to hold the ashes?
Will any formal readings or music be played at the time of the ceremony? If you'll need a sound system, is there a place to plug it in?
Is there ample parking or alternative transportation to the scattering location? Will the venue be busy? For your privacy and the comfort of others, you'll want to schedule your event to take place outside of peak hours so you don't run into curious onlookers or guests.
Will you be sharing a meal with your attendees before or after the scattering? Do you want to pack a picnic, or should everyone gather at someone's home or a restaurant?
The event can be as formal or informal as you prefer, but thinking through the details and communicating your plan with the people in attendance will cut down on any unwanted surprises when the time comes.
What Are Some Ways to Personalize an Ash Scattering Ceremony?
Some people find that it helps to have a symbolic gesture that accompanies the scattering, signaling the end of the event and the beginning of the next chapter of life. Some common options include:
Releasing butterflies, doves, paper lanterns, or balloons
Planting a tree or sowing wildflower seeds
Dropping personalized messages into the earth or water
When planning these personal touches, it's important to follow all local laws and rules and to be courteous. Avoid littering by using only biodegradable materials designed for use in the water or planting. We can help you pick out an urn or container that will meet your needs for this purpose as well.
Whether you'll be holding a large memorial service or an intimate ash scattering ceremony, planning should help you heal, not add to your stress. We're here to help you manage the practical details so you can focus on taking care of yourself and those close to you during this difficult time. Call us at 800-922-7773 for more information about our direct cremation services or to arrange services for your loved one.