How to Talk to Your Family About Wanting to Be Cremated
A good funeral plan considers your needs and theirs.
There are many benefits to direct cremation. It's a simple and affordable option that eliminates many complex choices that accompany more traditional funerals. But it can also be a difficult topic to discuss with family. Despite the growing popularity of cremation, there are still many misconceptions about it that may cause your loved ones to pause.
If you know that you wish to be cremated, it's important to talk to your family ahead of time and let them know your wishes. Far too often, people are left to worry over what their loved one would have wanted. Discussing everything in advance and establishing a formal plan removes stress from people who will already be struggling with grief after you're gone.
Here are a few tips for having a productive conversation about end-of-life wishes.
Sooner is better. The best time to have a talk about funeral planning is when you are healthy. It's never too early to have an end-of-life plan in place.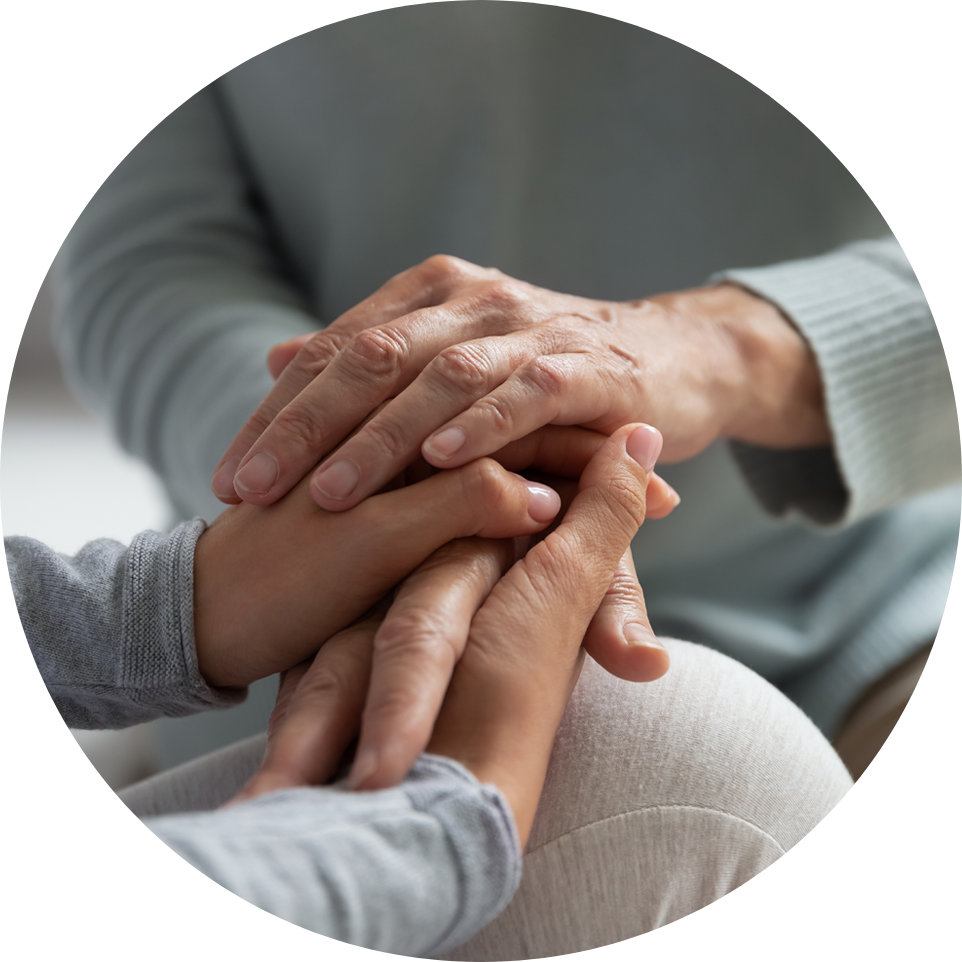 Have a formal talk. If you just mention in passing that you'd like to be cremated, your family members may not realize that you're serious. Sit down with your spouse, adult children, parents, or anyone else who might be in the position of arranging for your care after death, and let them know your wishes more formally. You can reassure them that you're planning ahead to be diligent, not to alarm anyone.
Tell them what you want. Be specific about the things that matter to you. Let them know that you want to be cremated and what you'd prefer to be done with the ashes. If you have a plan already in place with CremationSociety.com or are going to make one, tell them that and let them know who to call when the time comes.
Listen to their needs. Sometimes family members push back against the decision for direct cremation. They may try to insist on a funeral, burial in the family cemetery plot, or something else that goes against your wishes. When this happens, it's worth hearing them out and acknowledging their concerns. You don't need to change your plans, but there may be a compromise. For example, having a private viewing prior to the cremation or burying ashes in a family plot might be good solutions.
Explain your reasoning. Sometimes, family members push back because they don't understand. It helps to explain why you want to be cremated or why you'd rather they skip the funeral or have a memorial service instead. These reasons can be deeply personal, and it might feel awkward and vulnerable to share them. But speaking openly with your loved ones can help to bring you together and get everyone on the same page.
Talking about death and what happens after you die is never easy. But these tough conversations are some of the most important you can have. By thinking about your wishes in advance and talking to the people closest to you in your life, you have the peace of knowing that your loved ones won't have to stress after you're gone.
CremationSociety.com has been helping Southern California families with direct cremation services since 1975. If you're ready to begin planning, you can reach out to us at 800-922-7773. We'll walk you through the planning process and help you choose the options that make the most sense for your needs.